In The Community
Sponsorships
Volvo Cars Winnipeg is a Proud Sponsor of the following galas, events, tournaments: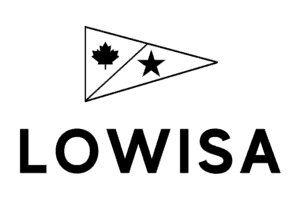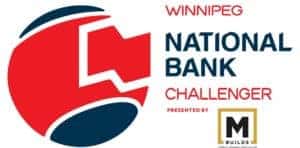 The Birchwood Way
We believe that supporting and being involved in our local communities is an opportunity to give back and demonstrate our commitment to our customers, our team members and to our community. Our values of personal leadership, trust & respect, continuous improvement, and generosity begin with gratitude, and with gratitude comes responsibility to give back.
The Birchwood Way is our way of being involved by providing financial, in-kind, and volunteer support to various organizations, educational and social programs, groups, and individuals.
Evaluation Criteria
What impact Birchwood's support will have on a community
How the funds or support will be used
The timeframe of the initiative
The dollar value requested
Capital campaigns are excluded from this program
Click here to fill out the form
Volunteerism
Needless to say, Birchwood is very proud of our employees and their level of commitment to our community. They give very generously of their time within various roles ranging from Hockey and Football coaches, dance instructors, volunteering at soup kitchens, Rotary Club members, Toastmasters, volunteering on boards ranging from day cares to charity golf tournaments. Our employees are involved in many ways within our community.
United Way
Since 2005, Birchwood employees have contributed over $8,000,000 to the annual United Way Winnipeg campaign.
Volvo Cars Winnipeg is both proud and honored to be Manitoba's exclusive Volvo retailer. Our dealership is also part of the Birchwood Automotive Group, which means we also believe in giving back to and supporting the community that supports us. That's why Volvo Cars Winnipeg is involved with several charitable organizations and is committed to giving back to our community.
United Way Leaders
United Way Leaders are those who give so generously at $1,200 or more per year. At Birchwood, nearly 240 team members give at the leadership level and our overall participation rate is 96% or higher. It's an amazing testament to our values of offering our time, talent and resources to strengthen our communities. Thank you!


What's all the buzz? Our initiative
Since 2019, we here at Volvo Cars Winnipeg with the support of Volvo Cars Canada and the Birchwood Automotive Group, launched our partnership with Beeproject Apiaries. It was our curiosity and general concern for the sustainability and well-being of our beautiful planet that led to our partnership. The founder, Chris Kirouac started the Beeproject after learning about the importance of bees in relation to our ecosystem and food supply. The fact that Kirouac could extract a pure and natural food product from their synergies and processes was an added bonus. Kirouac along with his partner Lindsay Nikkel, realized their ability to create a BUZZ among urban dwellers and encourage discussion about local food, food security, and the importance of pollination in general with the Beeproject.
In the spring of 2016 after years of debate, the prohibitions on urban beekeeping were lifted and the first urban beehives started popping up around downtown Winnipeg. Through workshops and public engagement, both Kirouac and Nikkel are continuing to push towards changes in the beekeeping bylaws. Today they both are full-time beekeepers who manage several hives around the city, they continue to educate others about taking steps forward in promoting healthy and sustainable living.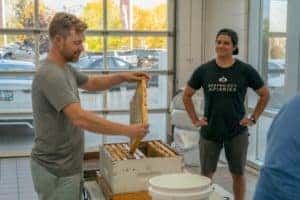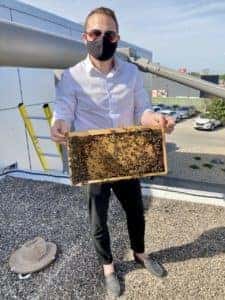 Why?
Honeybees are some of the most hardworking creatures on the planet, we owe many thanks to this often underappreciated and sometimes feared insect. Worldwide there are more honeybees than any other pollinating organisms. It is estimated that one third of the food that is consumed worldwide relies on the pollination, and majority of that is done by the honeybees. Many imported and domestic vegetables and fruits rely on pollination including many of our favorites such as peaches, avocados, melons, and cucumbers to name a few. Around 80% of the Canadian commercial crop is said to be dependent on the honeybee. Honeybees also have ties to the meat and dairy industry as well because a major part of the cattle diet consists of alfalfa and clover which the honeybee also pollinates.
Volvo Cars Winnipeg Gives Back
Volvo Cars Winnipeg in conjunction with our new partnership with Beeproject Apiaries also partnered with Saskatchewan jewelry company, Hillberg & Berk to create custom high-end bee-themed jewelry sets that are retailed in the dealership with all proceeds going to educational bee-specific initiatives in Winnipeg inner-city schools. We have our exclusive Hillberg & Berk jewelry available for sale for our customers. In addition, we had the opportunity to host two honey extraction workshops over the course of the season where Volvo staff got to participate in extracting their very own honey and take a jar home. We will also be sending jars of honey to local food banks for those in need. We hope to continue this initiative next season.
Special thanks to:
Chris Kirouac & Lindsay Nikkel – Beeproject Apiaries
Matt Sarmatiuk – General Manager
Ryan Leech – Marketing Specialist